If you think choosing the right air conditioning system for your home is tricky, then finding the perfect one for your commercial area is even trickier. This is because of the additional complexity you need to consider when deciding the best HVAC solution to use.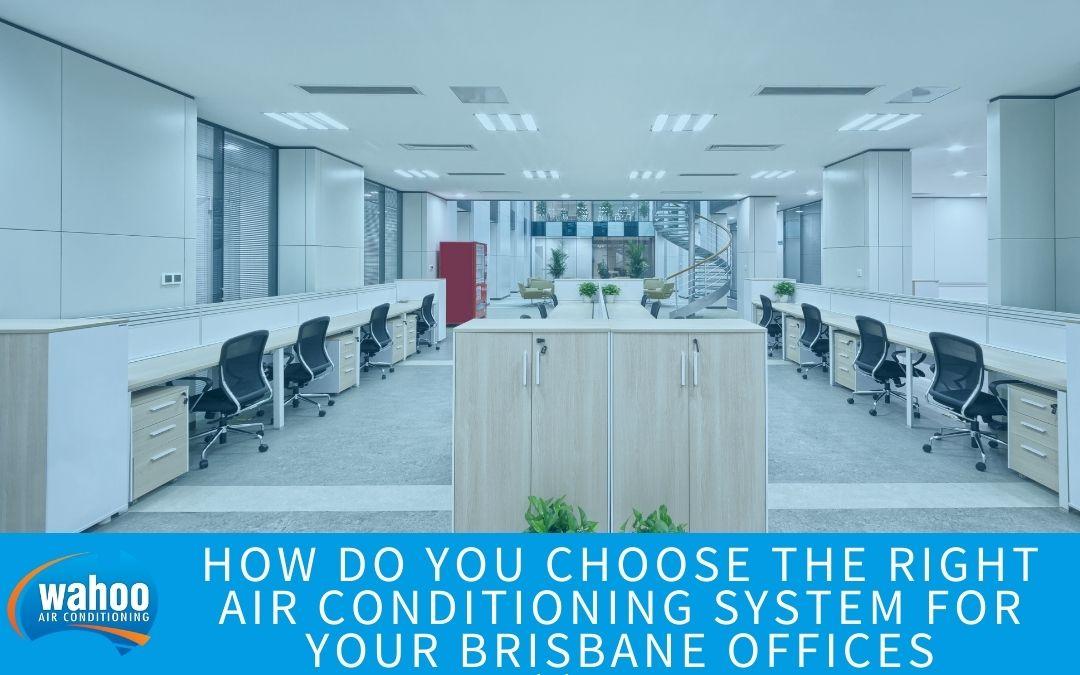 In this blog, we'll share some industry insights to help you plan and decide your air conditioning installation journey in Clontarf, Balmoral, Bribie Island, Bulimba, Green Slopes, Hawthorne, Morningside, Noosa, North Brisbane, North Lakes, Redcliffe, South Brisbane, and North Lakes.
What is the ideal temperature for a productive office space?
A plethora of research suggests that office spaces should maintain between 20ºC and 26ºC of temperature, which is also mandated by the Compliance Code for Workplace Amenities and Environment.
This based on studies that anything lower or higher than this temperature will result in work inefficiencies including increased typo errors. So, it is important for commercial properties and office managers to ensure they achieve the ideal temperature range for their staff to remain productive.
How do you decide the best type of AC system for your office space?
Just like we have mentioned in other blogs, there is no absolute formula when choosing the right HVAC system. This is because the answer to this question rests on these factors;
Floor plan
Height of the floor to the ceiling
Orientation to the sun
Office layout
Number of people using the space
Type of equipments to be used
Based on these elements, your AC specialist can then recommend the right HVAC system to install in your commercial space.
Split, Ducted and Commercial HVAC Systems
For small offices, it's typical for owners to opt for either a split or ducted system. But this is only recommended for shopping strips or offices converted homes. But for large offices, you'll find commercial air conditioning systems to be more economical.
Why Choose Commercial Cooling Systems for Large Offices in Brisbane?
Unlike shopping strips and office converted homes, large offices (those with several desks and workstations) require a cooling system that has more power and wider coverage reach to ensure consistency throughout the office. This is the type of HVAC system used in buildings and skyscrapers as it supports dozens of rooms simultaneously.
VRV/VRF Air Conditioning: An alternative solution to large offices in Brisbane
With most offices not needing to run their HVAC system 24/7 to maintain its current temperature, an alternative solution to your air conditioning problem is the VRV/VRF systems.
It works by reducing the amount of refrigerant used whilst the temperature inside the room is stable. This helps in reducing the amount of energy used. The result is as much as 50% savings on your power use. This makes it the more popular option of many commercial areas.
Expert Cooling Solutions for Brisbane Offices
With these variety of choices, you'll need an HVAC expert who will guide you. Here at Wahoo Air Conditioning, we not only supply and install air conditioning systems to commercial properties such as schools, townhouses, shopping strips and buildings; but we also design cost-efficient HVAC solutions.
We look closely at the following factors before recommending the right HVAC system for your needs:
Heat bearing equipment and appliances installed in the room(s). This includes server units, computers, photocopiers, kitchen appliances etc.
Types of rooms in your commercial property such as showrooms, display floors, reception area.
Activities and work flow throughout these spaces
We take careful consideration of all of these factors before presenting the plan to you. Learn more about us. Schedule an appointment with us so we can help in designing the right HVAC system for you.